Top Hotels with Great Restaurants for Your Napa Valley Group Wine Tour
There are so many delicious reasons to plan a Napa Valley group wine tour. The variety of world class wines and the locally sourced foods to name a couple. All of these are available to visitors through the exceptional hospitality of California wine country.
And while there are many excellent hotels within steps of great dining, some of the finest kitchens in Napa Valley are housed on resort or hotel estates, where there's plenty of room for an on-site garden (or five!) and a relaxed, often luxurious, atmosphere.
Below you'll find some of our favorite hotel restaurants, each housed in a top Napa Valley hotel.
1314 McKinstry St
Napa, CA 94559
(707) 257-5157
Only a short walk from attractions like the Oxbow Market, the Westin Verasa offers luxury amenities at an unbeatable location. Plus, you'll find Executive Chef Ken Frank walking the floor of his Michelin-starred restaurant every night. He makes sure his guests are experiencing the most exquisite flavors and best wines. For the ultimate La Toque meal, you can put your entire evening in his hands with the Chef's Menu; or build your own dinner with the Core Menu. Either way, don't skip the pairings!
Michelin-starred La Toque received Wine Spectator's Grand Award for the wine list, and the chefs and sommeliers confer daily to update their recommendations. La Toque is a great spot for any Napa Valley group wine tour looking to broaden their palates.
6526 Yount St
Yountville, CA 94599
(707) 204-6030
The Bardessono is devoted to eco-friendly luxury, and offers in-room services that turn each spa-suite into its own unique getaway. On-site, the restaurant Lucy serves as both canvas and inspiration to the chefs; every day, the kitchen's garden shapes the menus. Recent highlights include the Duck Confit Stroganoff with maitake mushrooms and seared onion petals and the Bristol Diver Scallops served with neuski bacon.
The extensive brunch menu is worth a visit as well, with such diverse options as Curry Carrot Bisque, a classic Croque Madame, and Bananas Foster French Toast. "Locavore" and farm-to-table aficionado Nate Lindsay serves as Executive Chef at the LEED Platinum hotel, and will prepare a true taste of wine country for your Napa Valley group wine tour.
One Main St
St Helena, CA 94574
(707) 967-4695
The Harvest Inn combines privacy with lush amenities like secluded pools, vineyard views, and botanical gardens. Local, old-growth Redwoods guard all areas. And with five on-site culinary gardens to harvest from, the hotel's Harvest Table restaurant takes true ownership of every dish from garden-bed to your plate.
Hundreds of rotating crops produce menu items like the Filet with roasted trumpet mushrooms, the Ora King Salmon with beluga lentils and Madras curry, and the Harvest Table burger with fresh accoutrements and malted fries. The comprehensive wine list offers a little adventure to those willing to try "Blind Vines," international bottles with hints and price points to help patrons build their wine knowledge.
900 Meadowood Ln
St Helena, CA 94574
(707) 967-1205
The Meadowood Resort offers an entire estate of hiking, spa services, and boutique accommodations in order to give each guest "a home in wine country." With an eye towards local collaboration with producers, farmers, and other artisans, the Restaurant at Meadowood combines produce from their own 2.5 acre garden with the bounty of the rest of wine country.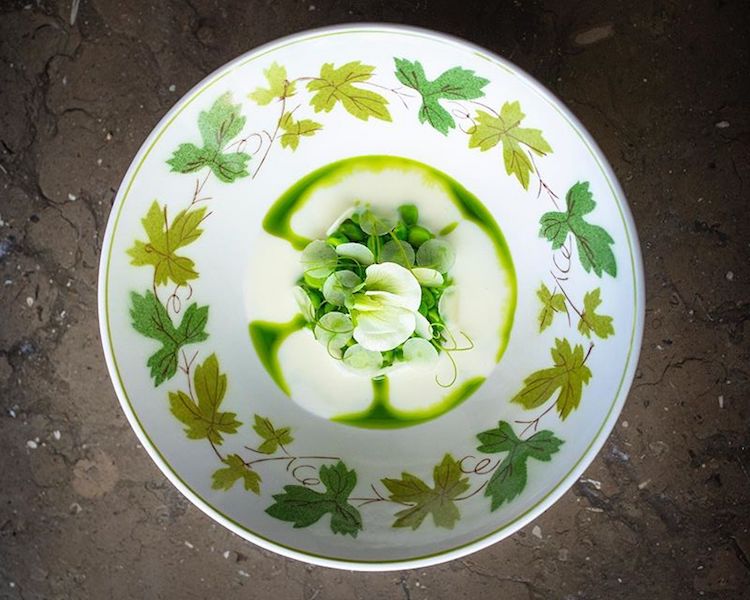 The result is a regularly changing tasting menu, tailored to diners and personalized each night. This menu can be enjoyed in the restaurant. But, an abbreviated version and a "counter menu" are available at the Restaurant Bar. For the Three Michelin-starred dining room, reservations are strongly recommended, but "Fireside Snacks" may be had in the bar and lounge as well, and the impressive wine list is available everywhere!
The Napa Valley Wine Trolley wants to create the best Napa Valley group wine tour for you, an experience that includes wineries, fine lodging, and the region's standout restaurants.
Take our Classic Napa Valley Wine Trolley Tour and experience fine dining at La Toque, Lucy, Harvest Table, or the Restaurant at Meadowood. Call us to book (707) 252-6100 or head to the reservations page on our website here.