Top Pizza Restaurants in Napa Valley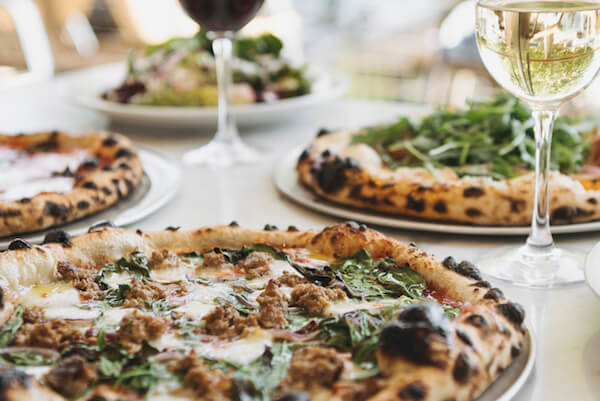 When planning a Napa Valley wine tour, it's easy to feel overwhelmed by all the great options. The Napa Valley Wine Trolley can creating the perfect tasting itinerary and recommend great restaurants–something to satisfy everyone in your group.
And while the Napa Valley offers every cuisine under the sun, we know that sometimes you just can't beat a classic. Even dishes like the basic pizza pie are made exceptional by the wine country treatment. Whether you're interested in a traditional Italian margherita on a handmade crust, or a new twist on an American favorite like the Hawaiian, we've got a pizzeria for you! Check out our favorites below to find your perfect pie.
Velo Pizzeria
807 Main St
Napa, CA 94558
(707) 492-3975
If your Napa Valley group wine tour needs to wind down after a long day tasting, Velo Pizzeria is a great casual spot for a slice and a pint. The menu offers upscale highlights like creamy burrata, and the argula and watermelon salad alongside a variety of signature pizzas. Try unique pies like the Wine Makers, with grapes, gorgonzola, and "a honey-wine drizzle," or the Nineteen Steps topped with rosemary fries, fennel sausage, and citrus zest. The restaurant, with its casual, industrial atmosphere sits across from the river for a great view. Don't miss the changing weekly specials at this Main Street stop in the revitalized downtown.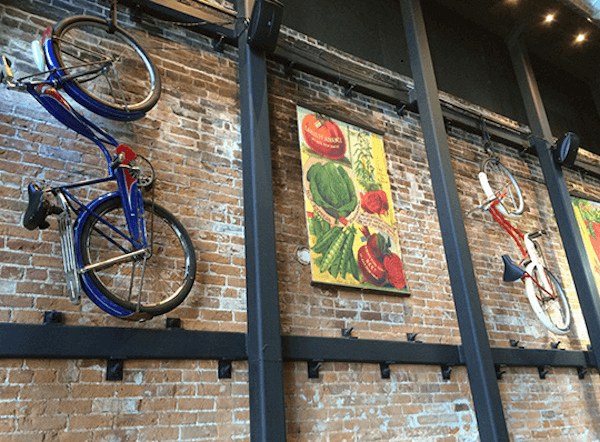 Live Fire Pizza
610 First St
Napa, CA 94558
(707) 346-3993
A great stop for any Napa Valley group wine tour is the lively Oxbow Market, where a variety of vendors offer food, wine, fine pastries and chocolate, artisanal olive oils, and more. The Live Fire menu was created by local chef Liza Shaw to celebrate Northern California's signature flavors. Drinks include Bay Area brews, a complete coffee and tea menu, and wines chosen to pair well with pizza. Specialty toppings will please any palate, from the Vegan with seasonal veggies to the Calamari pizza (think squid, chiles, capers, and more!). Of course, more traditional options are available as well, like the Margherita and Pepperoni pies.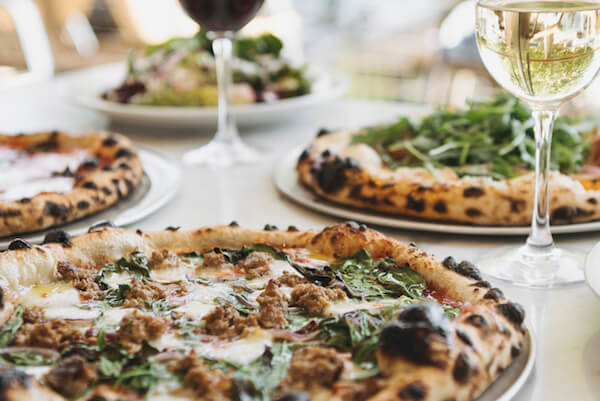 Don Giovanni
4110 Howard Ln
Napa, CA 94558
(707) 224-3300
This popular Italian spot is known for much more than their pizzas – like the fresh breads and pastas handmade onsite everyday, the al fresco and fireside dining options, an extensive signature cocktail list, and dedicated hospitality. But the menu is still the centerpiece of every meal. The best part about Don Giovanni's embrace of traditional Italian dining is that you get fine cuisine in a beautiful setting–but the restaurant still doesn't take itself too seriously. Take for example the Bambini pizza: pepperoni, tomato, mozzarella, and french fries, with the side note "no green stuff." A perfect choice for any Napa Valley group wine tour that includes both foodies and picky eaters.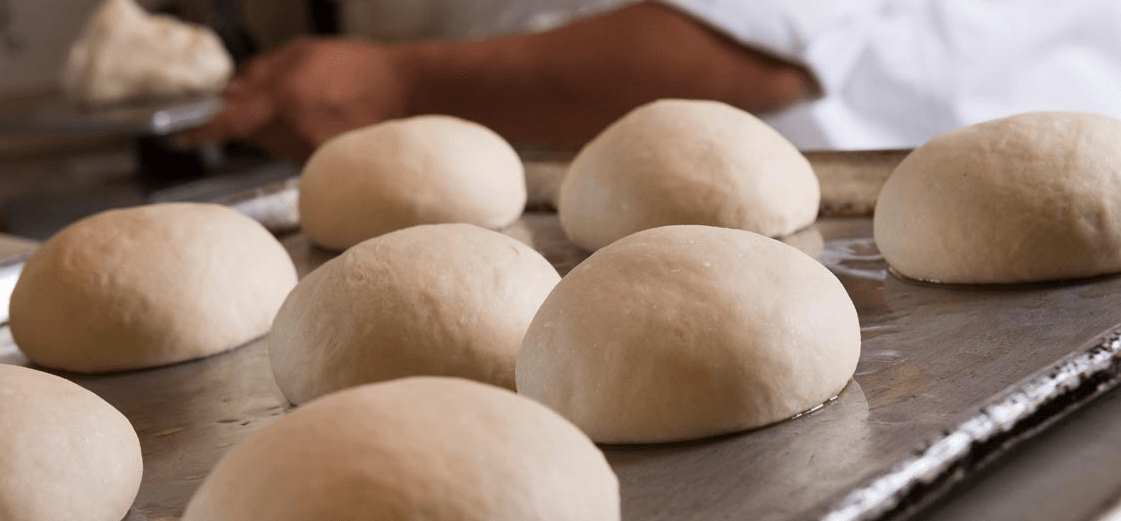 Redd Wood
6755 Washington St
Yountville, CA 94599
(707) 299-5030
Chef Richard Reddington's Redd Wood offers a changing menu that highlights the seasonal bounties of wine country. Brick oven pizza gets a Napa Valley makeover: the Mushroom pie is dressed with bechamel, pancetta, kabocha squash, and seasonings like nutmeg and chives. The  Mortadella features brussels sprouts with lemon zest and asiago. And their spin on the Hawaiian, the "Red Chorizo," includes pineapple and jalapeno with smoked mozzarella. For an extra wine-country twist, you can even add a farm egg to any pie! The restaurant is popular and well-reviewed, and has been named among the best dining in Napa Valley's Yountville by several outlets. A great pizza pick for any Napa Valley group wine tour excited to try farm-to-table style pies!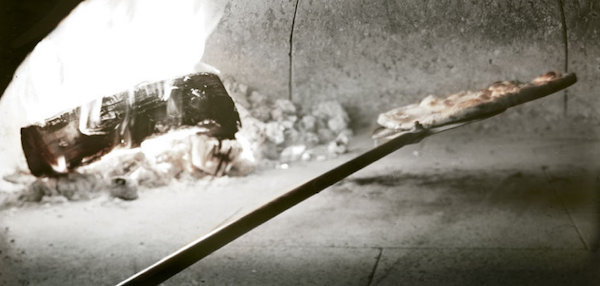 Pizzeria Tra Vigne
1016 Main St
St. Helena, CA 94574
(707) 967-9999
If your Napa Valley group wine tour is headed north to St. Helena, you're in for a treat! Tra Vigne Pizzeria and Restaurant has an extensive menu to accommodate everything from a hearty dinner to snacky small plates. And while they make a pizza for every palate, you can also customize your own from fresh ingredients like gorgonzola cheese, roasted peppers, caramelized onions, Tuscan salami, and more. Try the Ducati with spicy sausage and sun-dried tomatoes, or the La Bamba with ancho-pasilla chile sauce, chorizo, jalapenos, and crème fraiche. Local draughts are available alongside wine country favorites in this laid-back atmosphere great for groups. Their location on St. Helena's Main Street is perfect for shopping and strolling.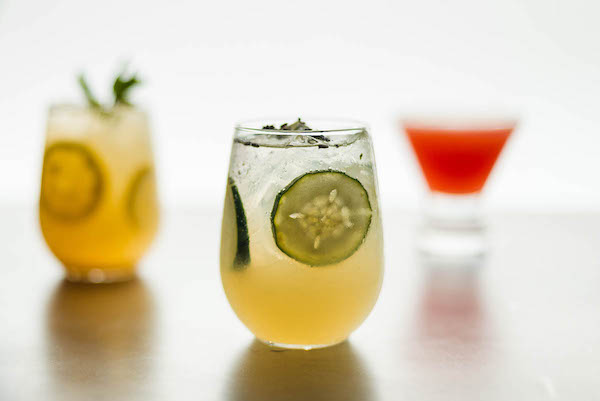 Take our Classic Napa Valley Wine Trolley Tour to experience some of these delicious pies and–of course–great Napa Valley wineries. Call us to book (707) 252-6100 or head to the reservations page on our website here.