Clos Pegase in Calistoga, California

Clos Pegase
1060 Dunaweal Lane
Calistoga, CA 94515
(707) 942-4981
Visitors to Napa Valley can feel overwhelmed by the sheer beauty and bounty of the region–and from all the wonderful wineries to choose from! Part of our task here at the Napa Valley Wine Trolley is to put together the best Napa Valley wine tour for your group. Clos Pegase is a sure bet for nearly everyone. Its dramatic atmosphere is the perfect backdrop to its wide selection of handcrafted wines. Whether your group's focus is on flavor, landscape, or an overall memorable experience, you don't want to miss Clos Pegase!

The first thing visitors experience at the winery is its stunning Mediterranean architecture and meticulously maintained gardens. These demonstrate the blending of indoor and outdoor spaces at the heart of architect Michael Graves' award-winning vision for the estate. He even included 20,000 square feet of caves for the winery's production needs, ending on the north side with the Cave Theatre–a space Clos Pegase uses for events and private dinners. The grounds alone are enough reason to include Clos Pegase in your Napa Valley group wine tour, but that's not all the winery has to offer.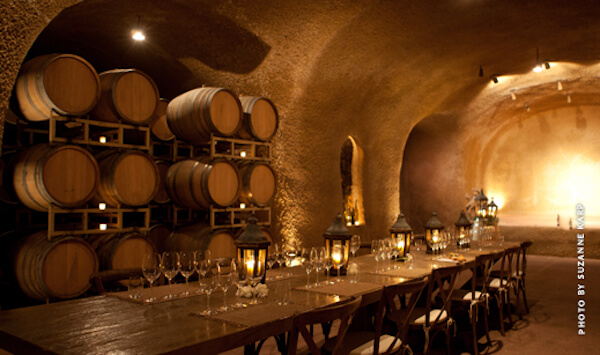 Clos Pegase produces a number of varietals from their 450 acres of estate fruit, which means the winemaking team controls the quality of the product from the vine to your glass. Don't miss their Hommage Collection, a reserve line of Cabernet Sauvignon wines showcasing the bold character Napa Valley is known for. If your group prefers something lighter, try the winery's Chardonnay, Rose, or crisp Sauvignon Blanc.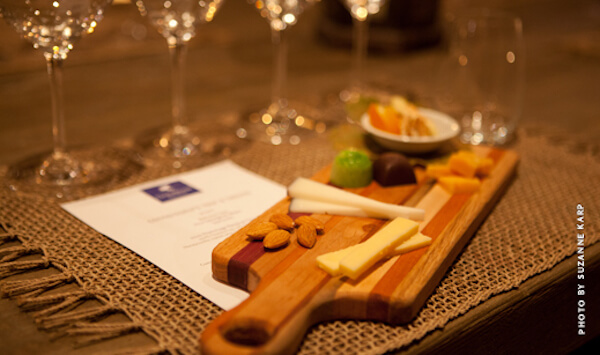 The best way to discover Clos Pegase wines is to find the right  tasting experience for your Napa Valley group wine tour: is it the Daily Estate flight, served in the tasting salon that overlooks the gardens? Or the Garden Flight, experienced while strolling about the grounds? Or maybe you want the full experience, with the Connoisseur Cave Tour, which takes you into the Cave Theatre and pairs your flight of wine with small bites. We're sure you'll love whatever you try. Make sure to inquire about Wine Club options that offer exclusive bottlings of these renowned wines at a member discount.
Take our Classic Napa Valley Wine Trolley Tour and experience Clos Pegase with three other great Napa Valley wineries. Call us to book (707) 252-6100 or head to the reservations page on our website here.